Harness the Power of Supply Chain Excellence!
The maritime industry weaves a vibrant tapestry of global connections, powering the world with its vast reach and operations. With a workforce of 1.65 million seafarers, this sector is not only diverse in ownership but also crucial for employment opportunities. Envision a maritime supply chain that smoothly moves cargo between destinations using oceanic and land transportation. This intricate web involves freight forwarders, shipping lines, port terminals, and logistics, all operating in perfect harmony.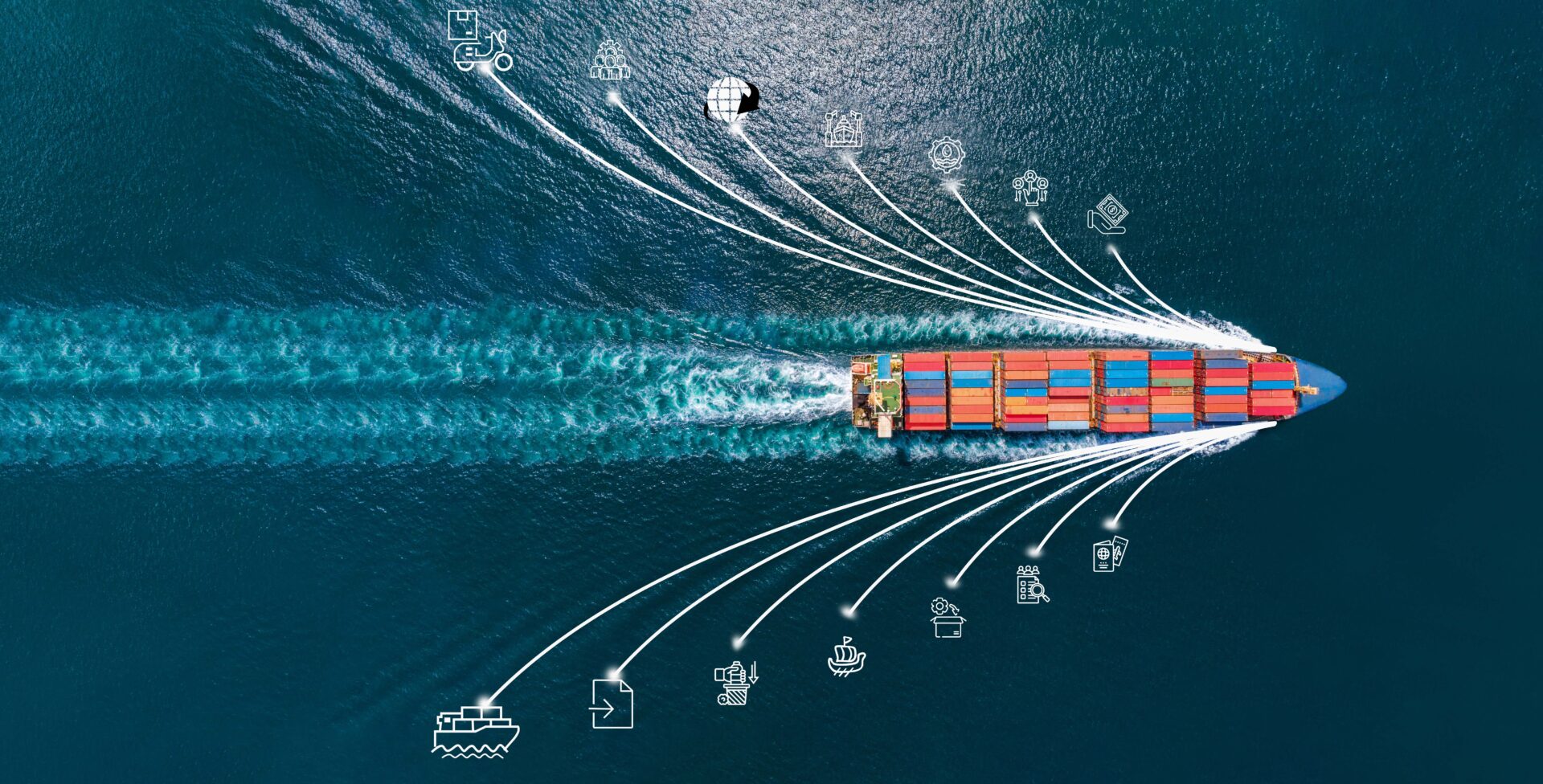 Eurroseas Shipping excels at weaving this network together, ensuring no room for delays or mishaps. Our extensive presence allows us to form strong alliances with every key player in the supply chain—suppliers, departments, distributors, and consumers. We keenly observe customer expectations, technological advancements, global dynamics, competition, regulations, and sustainability, ensuring a well-rounded approach. 
Achieving cost-effectiveness may pose challenges. But Eurroseas Shipping streamlines operations reduces overhead costs and enhances profitability and productivity. By embracing digitalization and cutting-edge artificial intelligence, we lead the way in a competitive marketplace, delivering unparalleled service.